the pouch
Hand crocheted by a local Minnesota artisan, exclusively for 3waybeauty.
Made of 100% organic cotton and hemp - cotton on one side for a soft, sudsy bathing experience and hemp on the other for a skin-softening body exfoliation. (hemp side shown in photo).

Allow pouch to dry between uses.
3waybeauty:
*bath or shower mitt

*a smart, smart phone case



Purchase with or without a grooming bar.

All design, manufacturing, and packaging is achieved by the independent|small business community, with a commitment to sustainability.

Design and manufacturing, Minnesota; Packaging, Michigan (family-owned, 100% hydro-powered paper mill).
Isn't beauty fun?™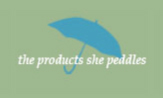 StormSister Spatique® LLC ©2005-2018
|
Press Release